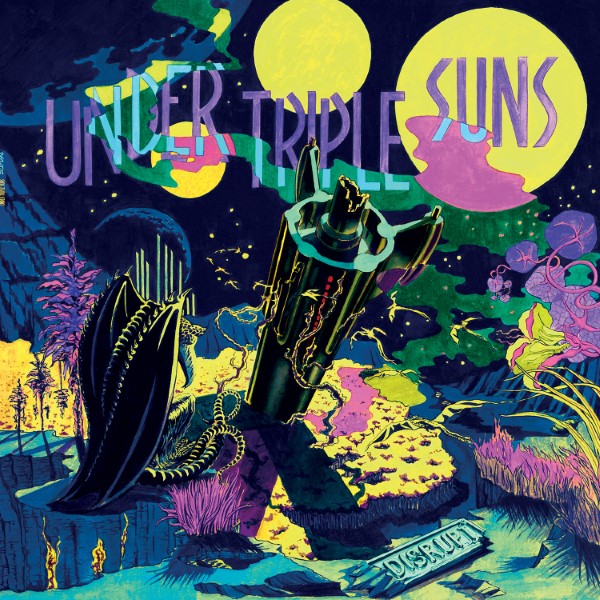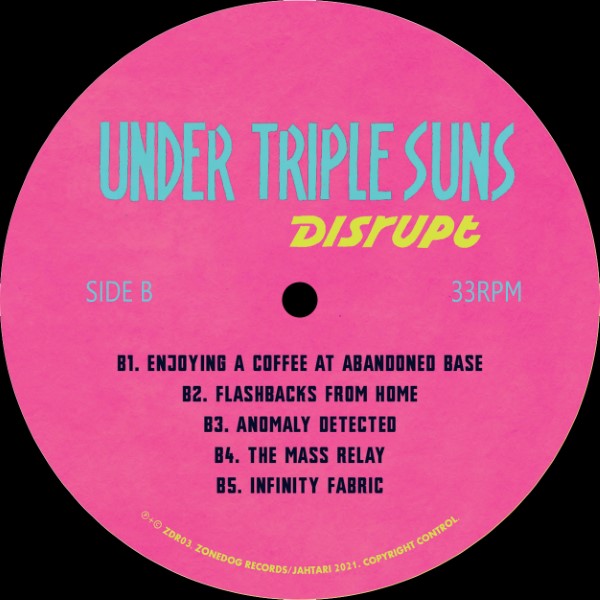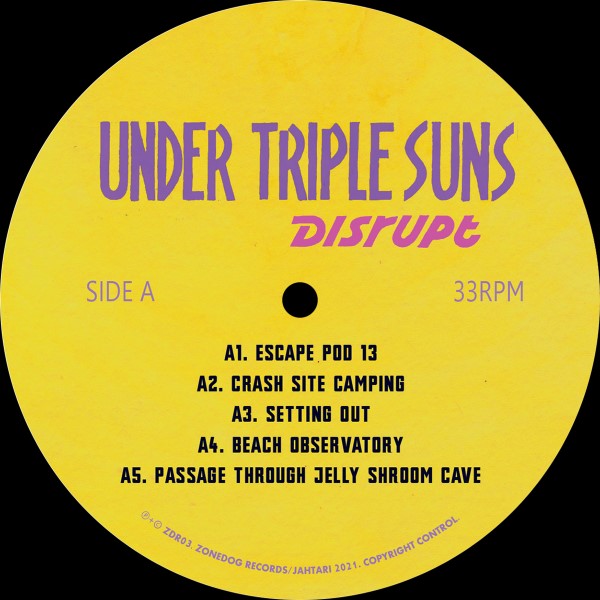 '…lost contact with scientist team looking into the energy signature on Psylos Prime. Just entered orbit, on my way to investig… SYSTEM ERROR—'
Last words from seasoned psychonaut Disrupt, and the beginning of 'Under Triple Suns', a gripping SonicFiction paperback novel, cut to holo-disk for the very first time.
Dubbed-out loop clusters, foggy melody nebulas and hazy layers of alien field recordings are held together by otherworldly off-the-grid rhythms, shaping the experience into an highly immersive sonic tale of crash-landing on a mysterious planet.
Out on the Jahtari-sublabel Zonedog the album follows the trail of previous space exploration endaevours like 'Omega Station' and 'The Recreation Room'. Coming with beautiful vintage-SciFi water color artwork by Ellen G.
— SIGNING OFF…