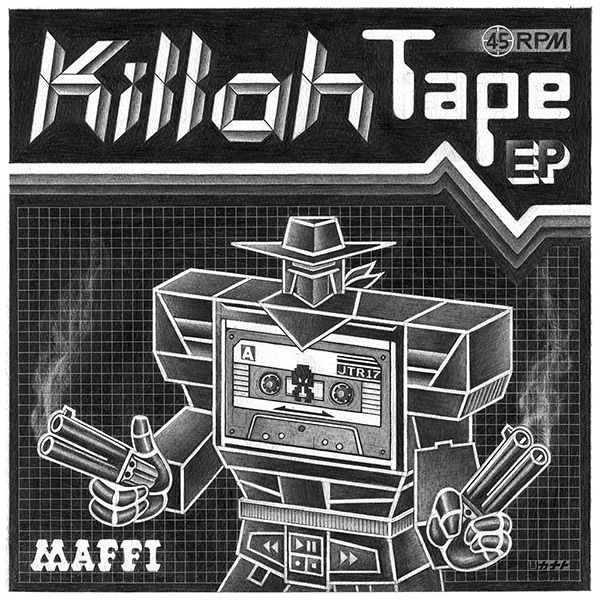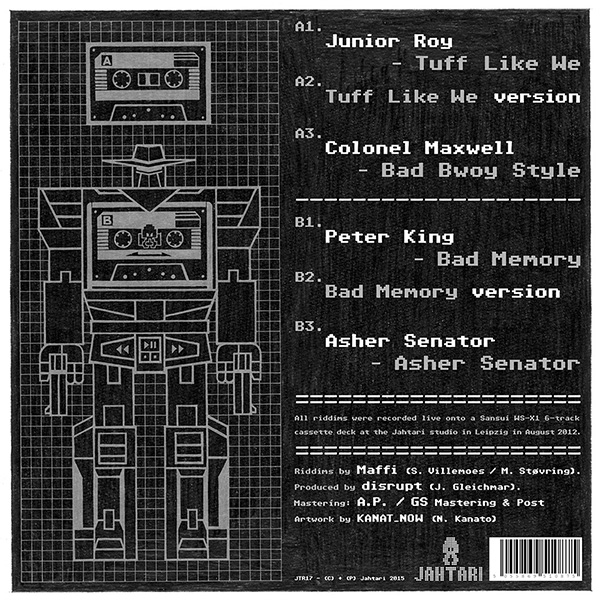 Maffi, Denmark's deadliest riddim construction duo, is back with a vengeance and a fresh 6-track EP, filled with strictly original riddims that have been jammed live onto a Sansui multitrack cassette deck for that special extra grit.
Side A finds the Parisian father and son team of Colonel Maxwell and Junior Roy in top form – with Roy's youthful melodies gracing the stone cold killer "Tuff Like We" and Maxwell issuing a gruff warning to all those who favour badness on "Bad Bwoy Style".
On side B fast chat originator Peter King is vaguely recalling the lyrics from his forgotten classic "Bad Memory", first penned for Fashion Records back in 1985. With this new voltage-driven riddim, the Maffi version won't be forgotten anytime soon.
UK sound system legend Asher Senator then joins the fray with a self-titled lyrical lesson straight to the head of all those who fail to show due respect to the veterans.
With disrupt on dubbing duties and a jaw dropping hand-drawn sleeve by Kanato, Killah Tape is a crucial acquisition for any discerning selector or collector. Limited pressing!