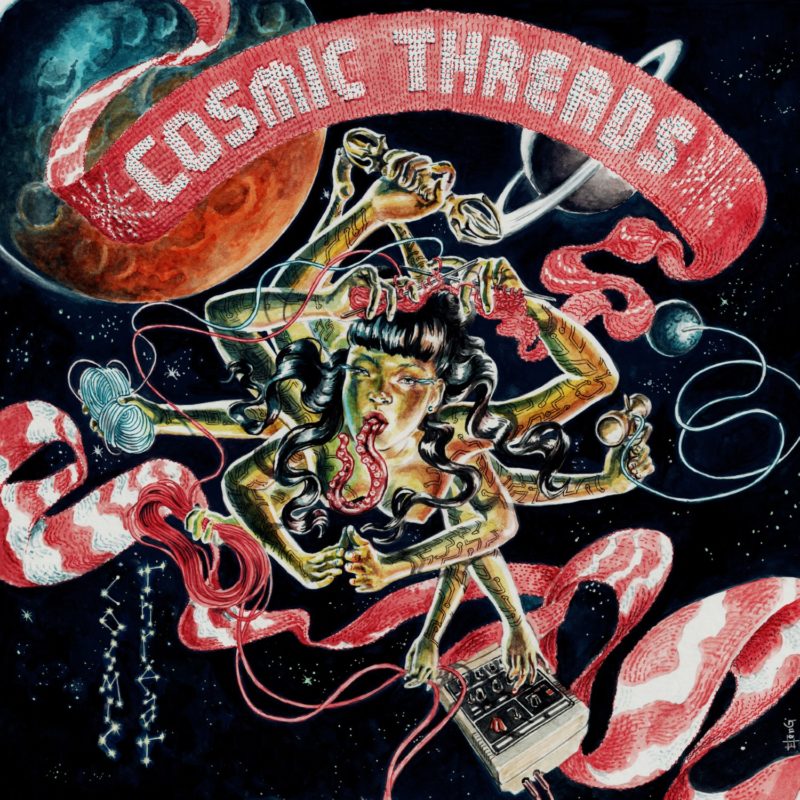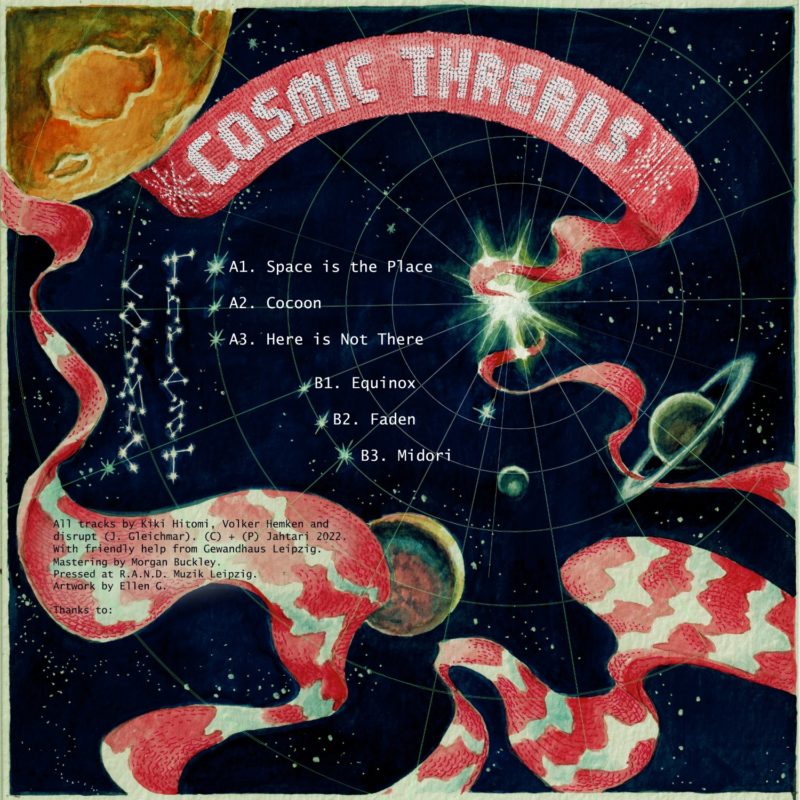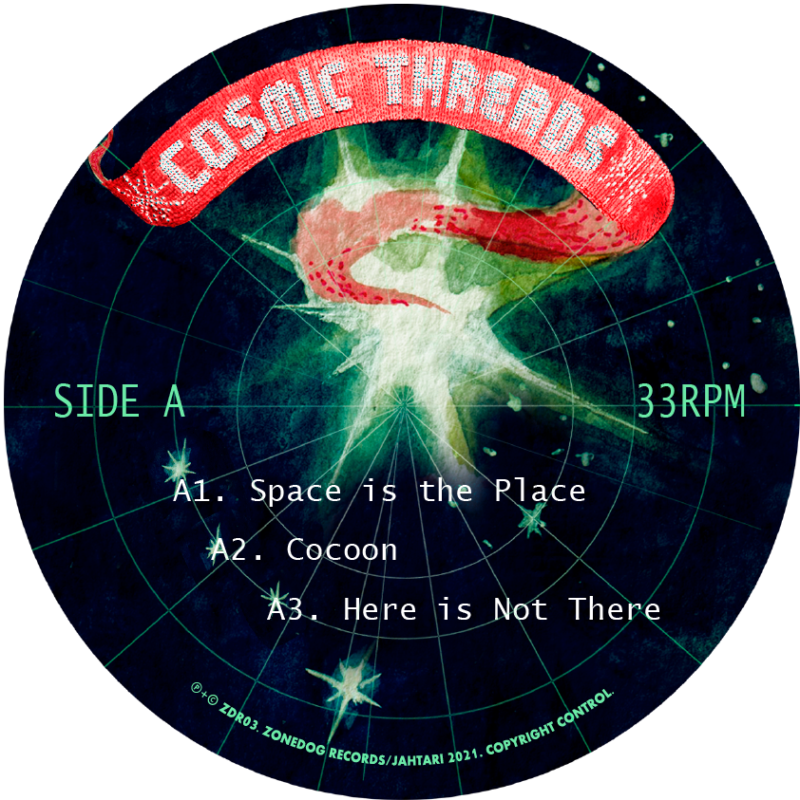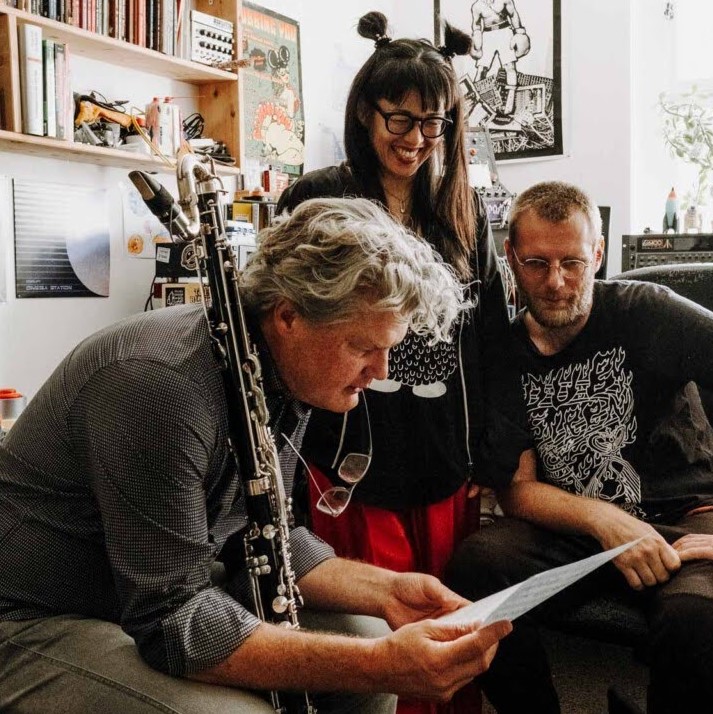 Six Black Hole jazz dubs by Cosmic Threat, coming together in one truely epic album straight from the astral echo chamber.
Jammed over various sessions in an empty Leipzig club during lockdown, Kiki Hitomi, disrupt and bass clarinet black belt Volker Hemken (from Gewandhausorchester Leipzig) are keeping the track structures in constant warp mode, psychically locking in with the machines and freely exploring all the sonic territory inbetween Sun Ra and Prince Jammy.
This highly hypnotic spiritual sequel to Kiki Hitomi's 'Karma No Kusari' (2016) comes on red vinyl and with hand-painted artwork by Ellen G.
---
'Cosmic Threads' was commissioned by Gewandhaus zu Leipzig as part of 'Two Play To Play'. 'Two Play To Play' was designed by Karen Laube and Matthias Krähenbiel and is produced and presented by Gewandhaus zu Leipzig. Vinyl funded by GvL Neustart.